Yours truly isn't a Ducks season ticket holder (the job that pays the bills prevents me), but was graciously invited by fellow Ducks Twitter pals to their extra ticket for the Ducks annual Face-Off Fest.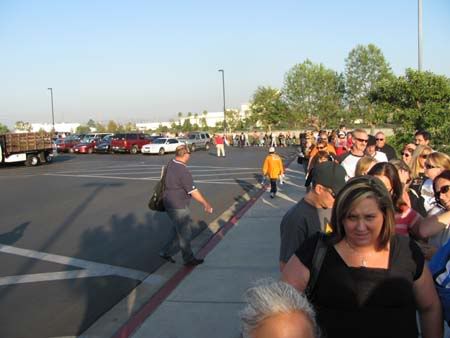 Check out that line of season ticket holders waiting to get in!

The evening had exciting events scheduled including locker room tours, player autographs, and skating on Ponda ice.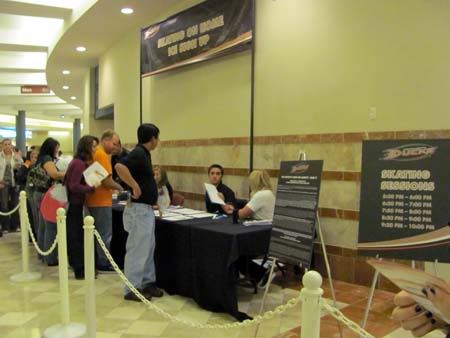 Skate session sign-ups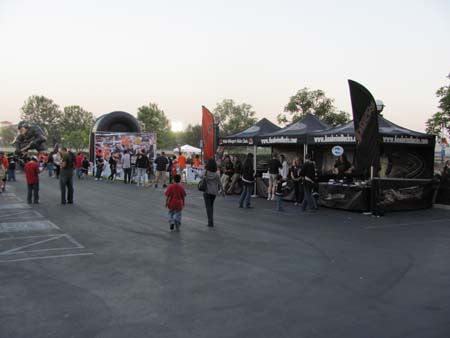 Hockey Spot activities for the kids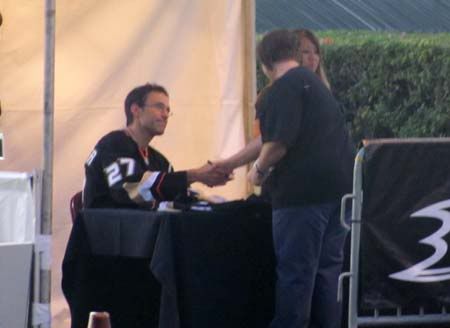 Scott Niedermayer came out early to start his autograph session as fans stood in lines longer than those at Disneyland on Labor Day weekend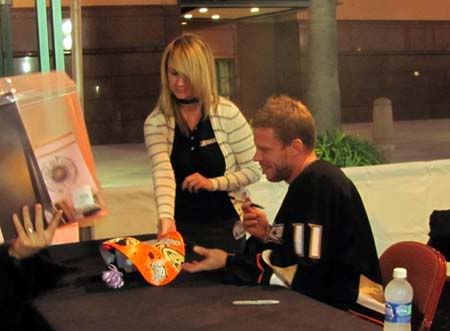 Saku Koivu, always so sweet and gracious in person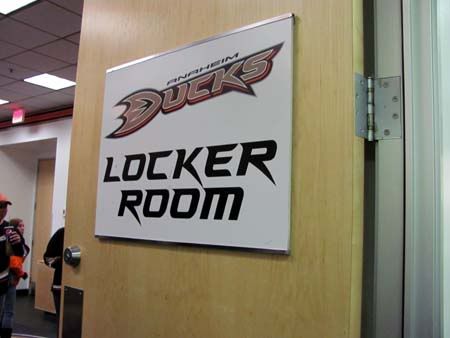 One good thing about being sick, I couldn't smell how stinky our boys' locker room was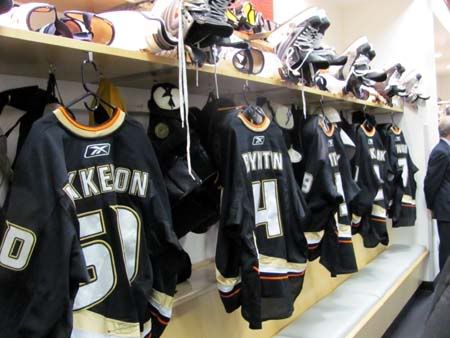 Little reminders for good sportsmanship. I wanted to add my own: "Kick the other team's butt!"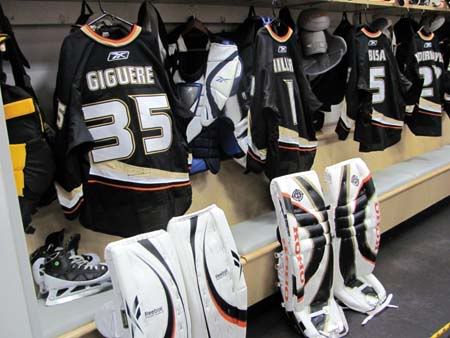 J.S. Giguere and Jonas Hiller get geared up side by side. "Are you playing tonight or am I?"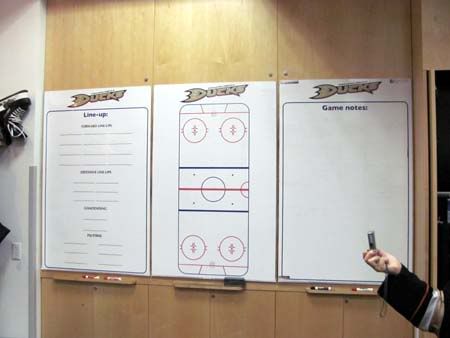 Diagram a few plays, check who's a healthy scratch, and leave yourself a little note to pick up milk on your way home

The best part about the evening was getting the chance to hang out with some of the amazing Duck friends I've made. Hockey is so much more fun when you have fellow fans to share your excitement with!