What's one of my favorite things... besides Ducks hockey? Sushi! So when my Ducks Twitter pal Emily invited me as her guest to the Ducks first annual "Get Your Anaheim Ducks in a Roll" event, I was giddy with anticipation for days.

The event itself turned out to be better than either of us could have imagined. Of course, I brought Baby Rebel (pictures at all allowed events are a must) and also, for the fun of it, I brought my "Bobbyhead" (credit goes to Adam Brady) for coining the name.

Note: the lighting inside RA Sushi was elegantly beautiful to the eye, harshly cruel to the camera.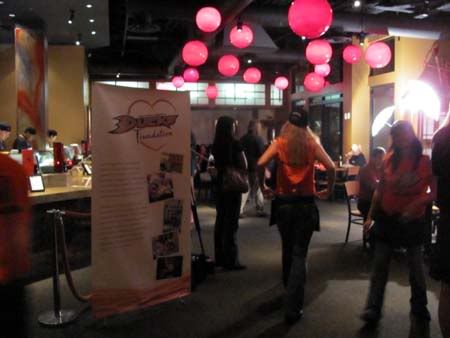 RA Sushi at Tustin's District

Not knowing anything beforehand about this event, the guests were brought up to speed by none other than John Ahlers.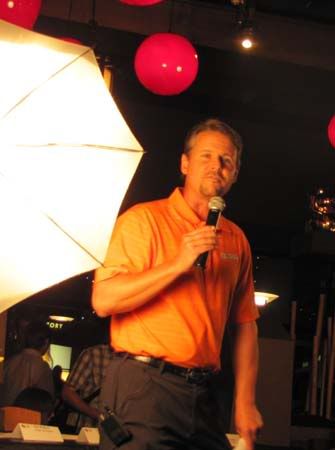 Ducks James Wisniewski, Scott Niedermayer, Saku Koivu, and Mike Brown were on hand to roll their own sushi creations, with help from the RA Sushi chefs, of course. Samples of each Duck roll could be tasted, along with sake testers. If you wanted to purchase a roll or sake drink, you could and a portion of the money would be donated to the Anaheim Ducks Foundation charity. Also, each roll purchase would count as a "vote" for that particular roll.

There were also judges on hand to rate our boys' creations on various measures such as presentation, best name, creativity, taste, etc. At the end of the night, the votes would be tallied and the winning roll announced. That roll will be part of the menu at RA Sushi until November 6th, with a portion of the proceeds still going to the Ducks charity.

What a unique idea! Let's see some pictures...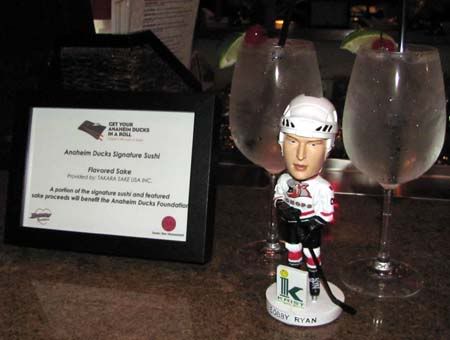 Bobby would enjoy a "Zamboni" sake drink too, if he was tall enough...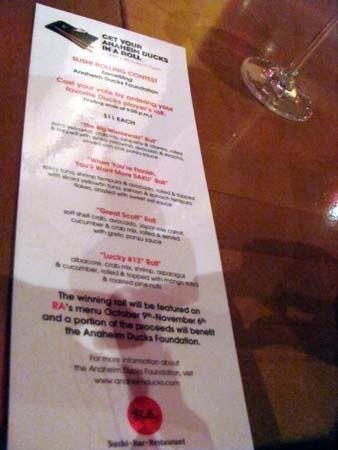 Duck sushi rolls: "The Big Wisniewski" roll, "When You're Finnish, You'll Want More SAKU!" roll, "Great Scott" roll, and "Lucky #13" roll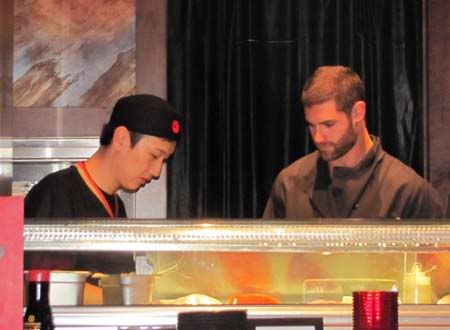 Mike Brown, watching and learning



Saku Koivu: "This is so much fun! But you know, it's a lot harder than it looks."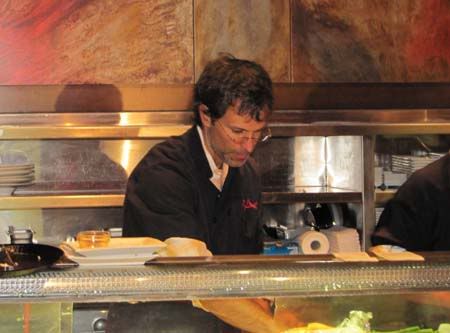 Scott Niedermayer, calm and focused as always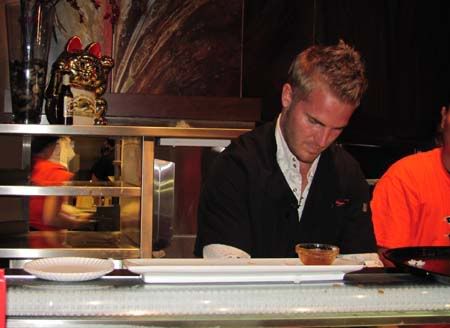 Me: "So this is what you guys are doing during the offseason, eh?"
Wiz: "Oh heck yeah!"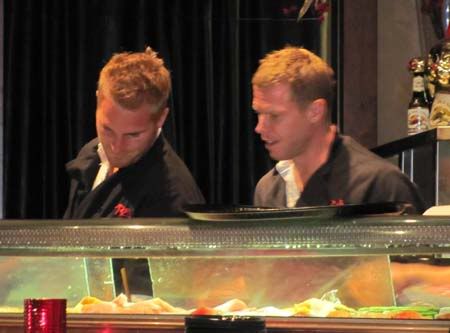 Saku: "What is that stuff?"
Wiz: "Beats me, but it tastes awesome so I'm putting it in my roll!" (improvised by the blogger)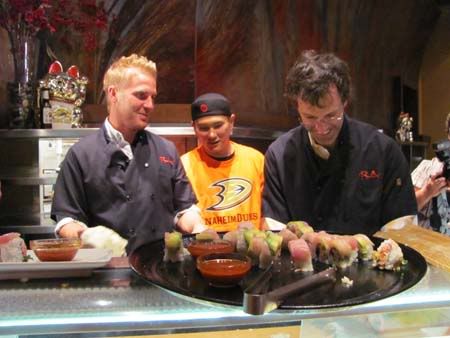 Wiz and Scotty proudly showing off their culinary creations



Mikey putting the finishing touches on his roll: "Pine nuts! That's where it's at!"



Me: "Saku! Will you and Scotty be in a picture for me?" He so wonderfully obliged... and I got the sushi chef too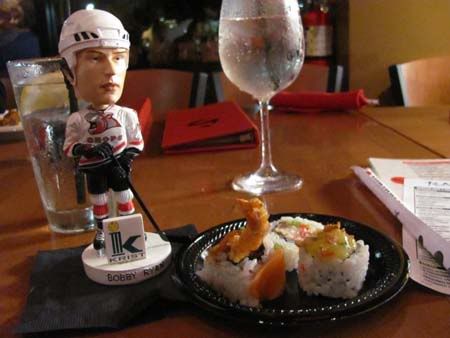 Bobby gave all the rolls two thumbs, and a hockey stick, up



Why is Saku holding a spoon and a bottle of Sriracha?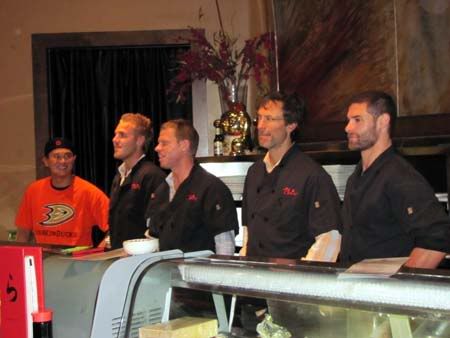 All of the rolls were excellent, however I did end up voting for Scotty's "Great Scott" roll. Saku's roll was a close second for me, while Mikey's was a little too unique for my taste buds. After all of the votes were tallied, Wiz's "The Great Wisniewski" roll won and will be featured at RA Sushi for the next month.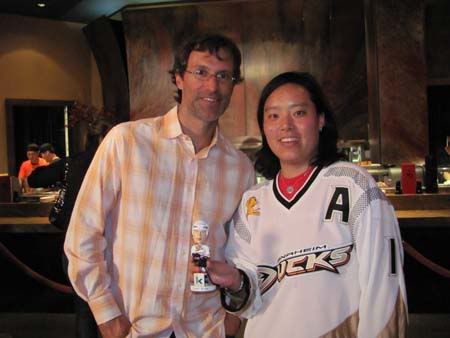 Scotty, Bobby, and Emily

To top off an already amazing night, yours truly won the raffle for the team-signed Ducks jersey.




If you get a chance to attend this incredible event next year, I highly recommend you go!