One of my most favorite Ducks events from last season was the "Ducks in a Roll" sushi rolling contest for charity. I was more than excited to find that my Ducks were reprising the event for this season AND that it was going to be held on an evening I wasn't scheduled for work.



Fans of the Anaheim Ducks and sushi alike waiting for the event to begin

On hand this year, Ducks defenseman Sheldon Brookbank, and forwards Corey Perry and Troy Bodie. Ryan Getzlaf was originally scheduled to attend, but he didn't show. Todd Marchant minimally filled in, introducing the roll, but not getting his hands rice-covered in the process.

He left that to the sushi chef who made Getzy's roll sans Duck.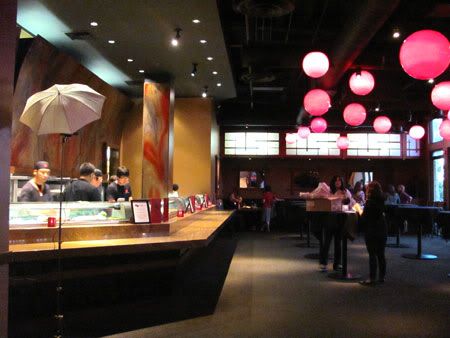 Setting up

I noticed big differences between this year's event and last year's, most notably the lack of any seating! There were considerably more people in attendance too, and standing room only appeared to be the rule of the evening.

For once, I arrived early, and was glad I did. My friends and I had one of the few tables.

There also wasn't a roped off "lane" at the sushi bar which, last year, had allowed the fans to taste along a moving line of sushi roll samples. This time, the area in front of each player was open and you could talk to him and watch him roll.



Troy Bodie receiving instructions on how to make his roll, The "Bodie"licious Roll



Sheldon Brookbank learning the technique behind his roll, The "Bank" Roll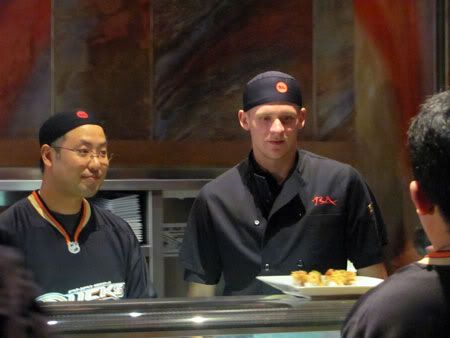 Corey Perry named his creation The "Perry"dise Roll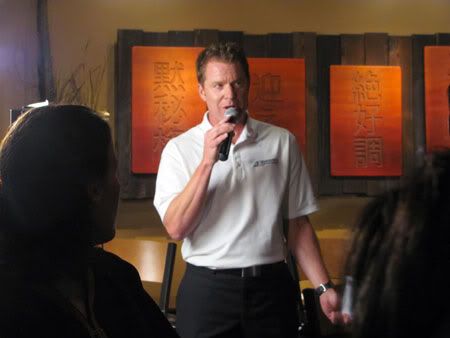 Kent French returned this year as Master of Ceremonies

As before, purchased rolls donated $2 to the Anaheim Ducks Foundation and a vote towards that player for his creation as the "fan-favorite." My boyfriend ordered one of each roll early on in the competition, so we were one of the first tables to get our food. The ensuing attention from reporters and cameras was a little startling!



The "Perry"dise Roll



The Great "Getz"by Roll

I decided to pester the players.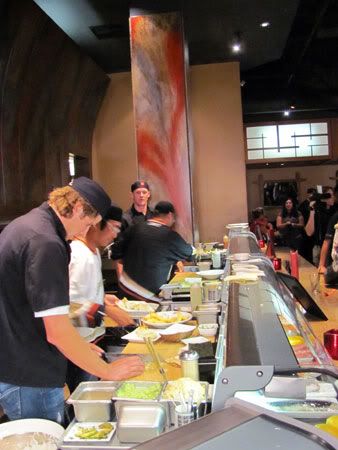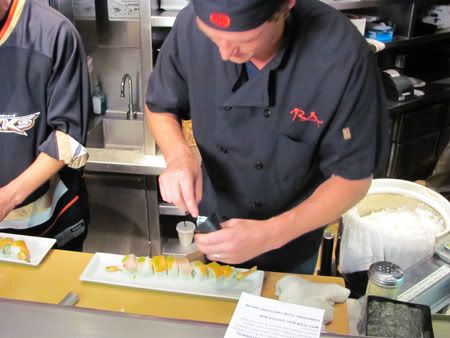 Brookbank adding what I thought was his tastiest ingredient, wasabi tobiko. (That's wasabi-infused fish roe)

According to Brooksie, Getzy was MIA because he was recovering from wisdom teeth extraction. I think the boys were just trying to eliminate some competition.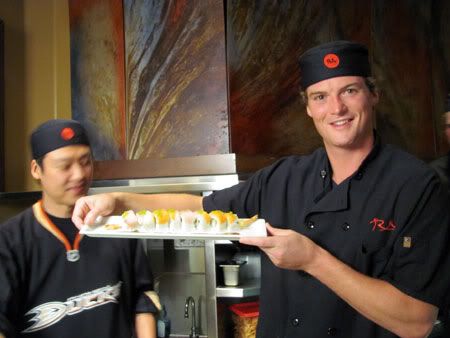 Brooksie proudly showing off his completed masterpiece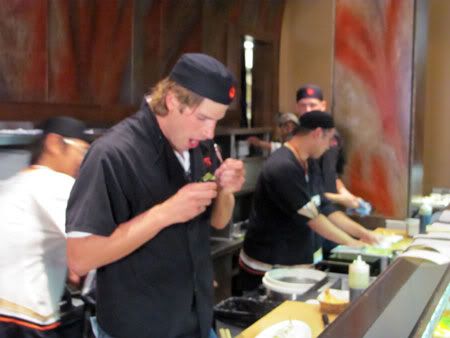 Troy Bodie pretending to taste his ingredients



A finished "Bodie"licious Roll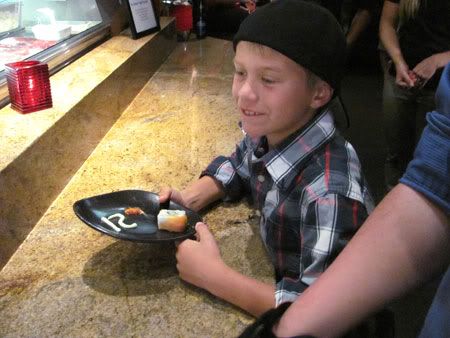 Tim Marchant (he wants to be called Tim instead of Timmy) collecting a sample of "Perry"dise for the Team Marchant judges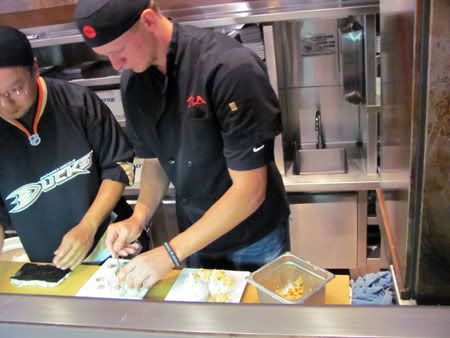 Perry scooping spicy crab meat on top of his roll

Me, as I took a bite of "Perry"dise: Wait, did you spit in this?
Perry, with a smirk: No, not that one.




In my opinion, Getzy's roll was best. But that's because I'm not a fan of jalapenos and spicy sushi. Every roll had some sort of spiciness to it, but Getzy's was easily altered. Brookbank's roll was also really good, and it was the most pleasing to the eye.



The judging panel



Brookbank's roll sold the most, winning him the fan-favorite vote



But it was Bodie's roll that got the most votes from the judges. It will be available on RA Sushi's menu for the rest of the season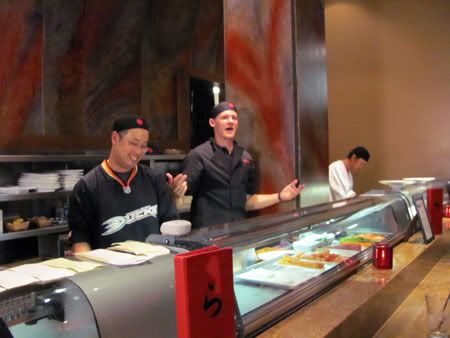 Corey Perry: "Whaddya mean I got the least votes?!"

Actually, Getzy's roll had the least votes, but I think that might have had something to do with the fact that he wasn't even there! People tend to like food more when it comes with a personality.

I said it last year and I'll say it again, if you didn't get a chance to go to this incredible event, make sure you do next year!