After Game 1's weak performance, I'm sure I wasn't the only Duck fan wanting our boys to step up in Game 2. We didn't watch them struggle so hard to get home ice only to have them drop both games at home!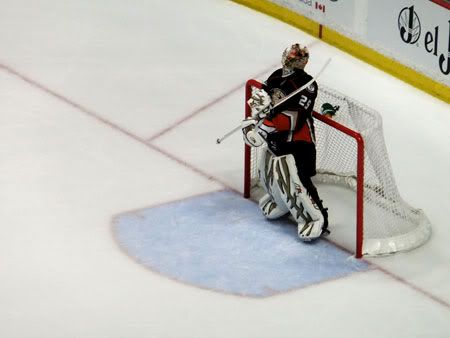 Ray Emery between the pipes this time

It seems the hockey gods were on our side as the Predators took two penalties early in the first. Ducks made them pay on the 5-on-3 and again on the 5-on-4. The energy fueled fans and players alike as the Ducks turned out a much-improved first period of true playoff hockey. They took a 2-0 lead into the locker room.

That's how you do it, boys!



Lovin' the new kid line of Matt Beleskey, Brandon McMillan (not pictured), and Nick Bonino

The speed and energy of our new kid line spun the Nashville defenders in circles as they kept the puck in the offensive zone. Great shifts for the young guns.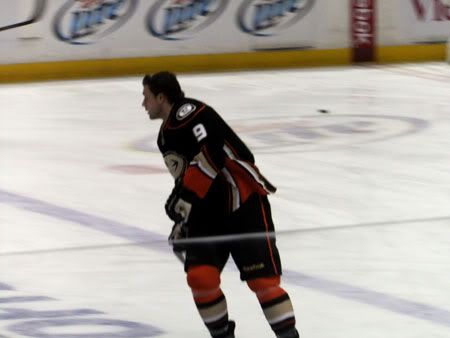 Our big line finally showed up to play too. Corey Perry got one of the two goals in the first, and his counterparts Bobby Ryan and Ryan Getzlaf would both light the lamp in the second. With some beautiful saves by Emery, the Ducks were able to keep the Preds to only one goal for their four through the first 40 minutes of play.

Nashville rallied during the third and managed to close the goal gap to one. But Bobby sealed their fate with an empty netter in the last minute of regulation.

When you know your team can play with this level of passion and skill, you gotta believe they can turn this series around. It's even now, 1-1, and hopefully our boys are able to pull off a couple more wins during games 3 and 4 in Nashville.