This one wasn't pretty, but it was two points... and we'll take it.

I'll do the post just like the game: quick and dirty.

It was the obligatory St. Patty's Day game, even though it's actually 3/16.



The Ponda ice with an eerie green glow

Goaltender Dan Ellis' new Duck-themed pads and mask came in. He was sporting them during warmups.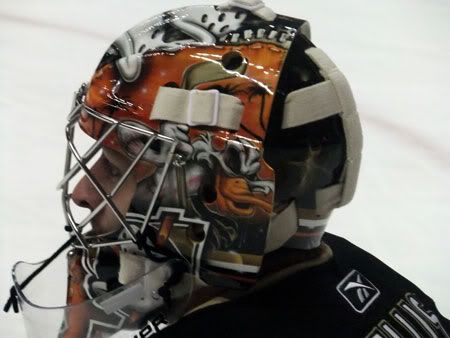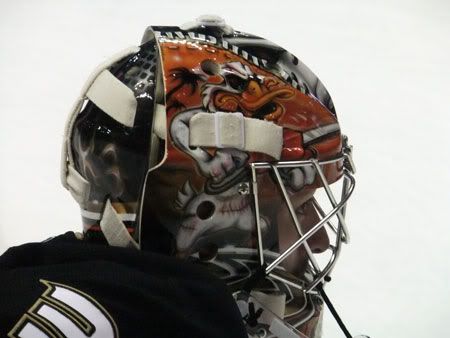 Apparently, Ellis is going with a zombie Duck groove

Unfortunately, he wouldn't get a chance to try out the new gear tonight. Ray Emery started.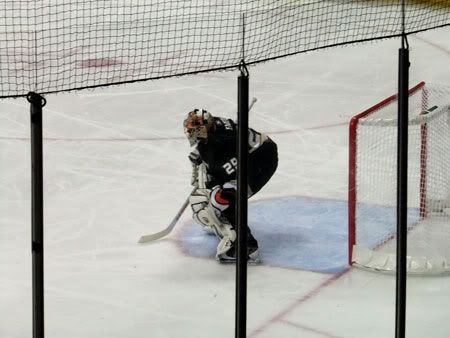 In his first game start in over a year, Emery held up well

He faced 31 shots, and stopped all but one. Not bad at all, but his rebounds do give me ulcers.

Jason Blake lit the lamp twice. One was a fluky bounce, the other was a sweet redirect off a slapper from Lubomir Visnovsky.

Otherwise, the game was fairly flat. Our boys didn't play a full 60 minutes, but they played enough to beat the Blues.



The boys celebrate a win with Emery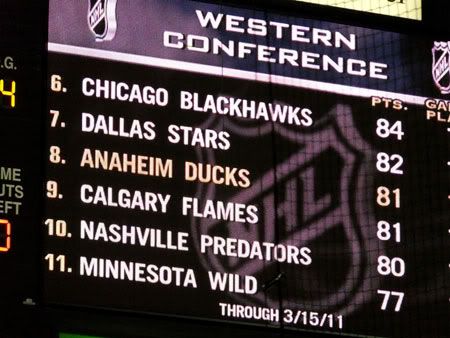 The Ducks break back into the top 8

Here's hoping we can stay there!