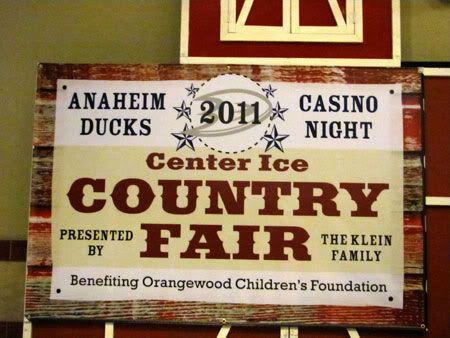 After the Anaheim Ducks' decisive win Wednesday night against the St. Louis Blues (and Bobby Ryan's first at-home hattie, 2nd of the season and 3rd of his NHL career), Ponda crews started the transformation of the hockey rink into the country fair-themed extravaganza that was this season's Casino Night.



Wait, they play hockey here?

With all proceeds benefiting the Orangewood Children's Foundation, Duck fans get a chance to mingle with players in a relaxed atmosphere. There's food, fun, music, and plenty of opportunities for pictures with the guys.

For anyone who wanted to go and couldn't, or if you were there and just want to relive the experience, I went to work with BabyRebel to try to capture this incredible event. Please note, the lighting hasn't been very camera-friendly at Casino Nights past, I wasn't expecting this year's to be any different!



I thought the lasso twirler was kinda cool...



The VIP Barn, which you couldn't enter unless you wore the special VIP bracelet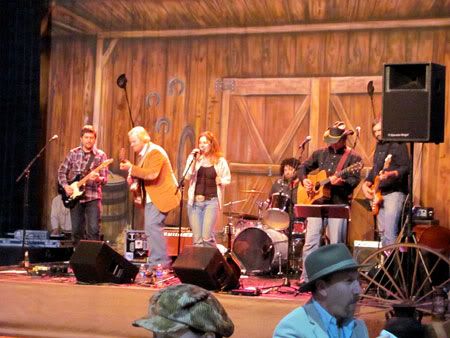 Live country music provided courtesy of Merchants of Moonshine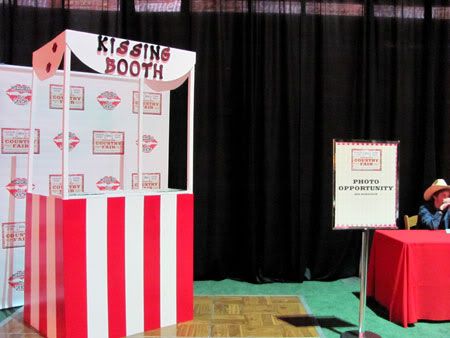 The infamous Kissing Booth. A $20 donation got you a picture with Duck players in the booth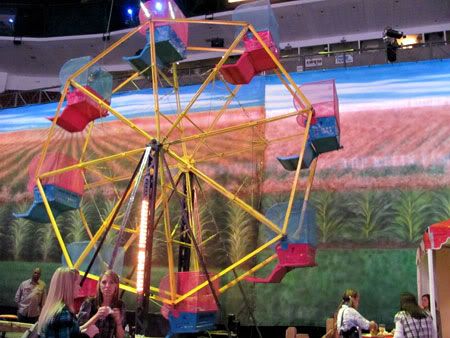 Free rides on the ferris wheel



Tons of good eats...



... and an enticing dessert table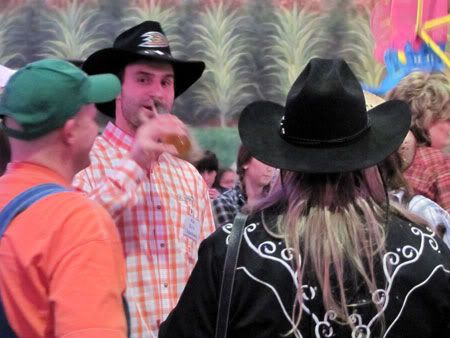 Kyle Chipchura mingling with fans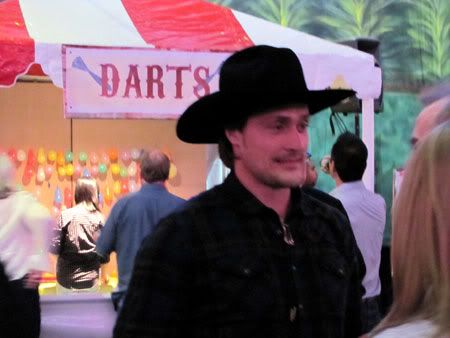 Teemu Selanne passed on the generic Ducks' orange plaid shirt and black cowboy hat combo opting for country-themed duds from his own closet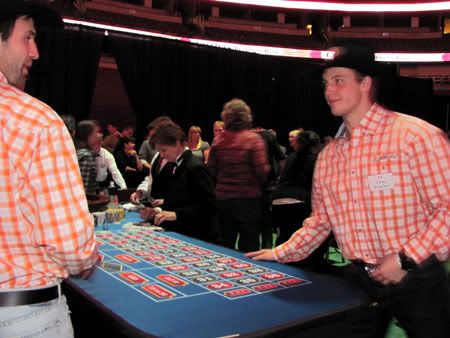 Cam Fowler at the roulette table



Assistant coach Mike Foligno, Andreas Lilja, and Curtis McElhinney trying their luck at the wheel



Maxim Lapierre at the blackjack table



Place your bets, boys!



Toni Lydman: "Got any chips I can borrow?"

At one point, I caught Lilja breaking into a little line dance. Unfortunately, he wouldn't repeat the performance for the camera. Nuts.



Ryan Getzlaf says he's feeling good and appreciates the time he's been able to stay home with pregnant wife Paige. "She's put me to work around the house!"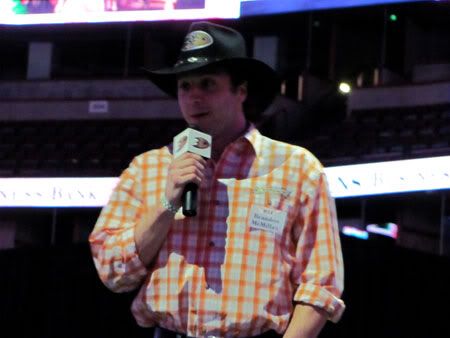 Brendan McMillan getting the royal rookie hazing treatment from Todd Marchant. He had to stand on the platform and address the crowd for a good 5-10 minutes... or until Marchant let him come down



Bobby Ryan: "Howdy"



Fowler, Jonas Hiller, and Chipchura looking for kisses at the Kissing Booth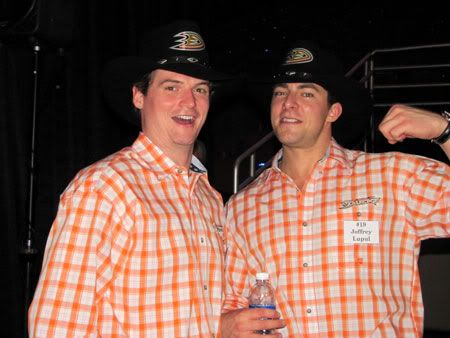 I told the boys to smile for the camera. Joffrey Lupul responds by sucker-punching Sheldon Brookbank



Corey Perry and Matt Beleskey trying their luck at craps



Hiller keeping a low profile in the VIP Barn. Mention his invite to the All Star Game and he was nothing but smiles



Lubomir Visnovsky also in the VIP Barn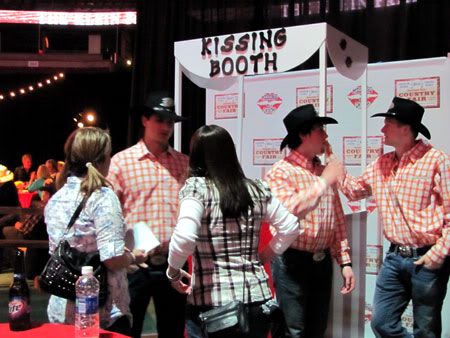 Luca Sbisa, Beleskey, and Perry entertaining fans at the Kissing Booth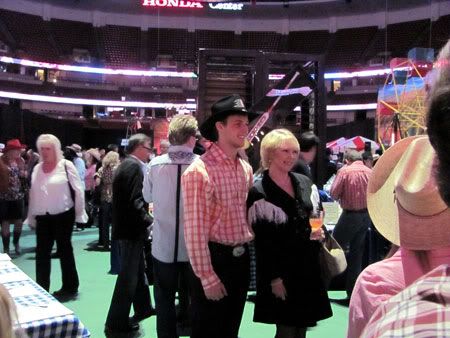 Fowler posing for a picture with a fan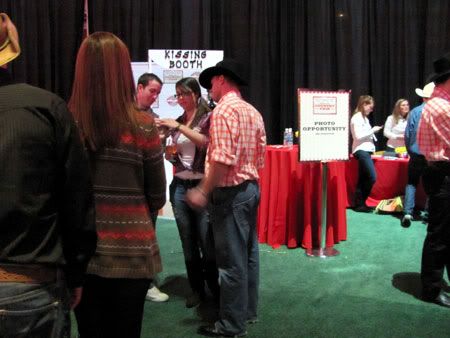 Saku Koivu explained he didn't realize most fans couldn't enter the VIP Barn so he spent the last 30 minutes of the night trying to "talk to as many people as possible"

Again, another fabulous night for Duck fans!