Annnndddd... coming to you from Las Vegas!!!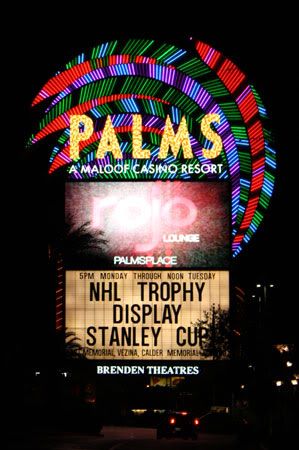 Although, I almost didn't get here. My truck suffered a blowout to the rear driver's side wheel that left me stranded on the side of the highway for a good 45 minutes waiting for the tow truck. Did I mention it was a blistering 100+ degrees outside?

All I can say is, thank god for AAA.

After that 2-hour delay (the guy had to try two different jacks to lift the truck), I was finally back on the road, but shaken a bit.

Got in a little after 6pm. Got some grub and then off to the Palms to scope out the scene.

There was a little pre-party shindig thrown by Dustin Brown that I might have hit up, but dinner left me feeling too lazy, haha. At least there were a few nuggets at the Palms to capture: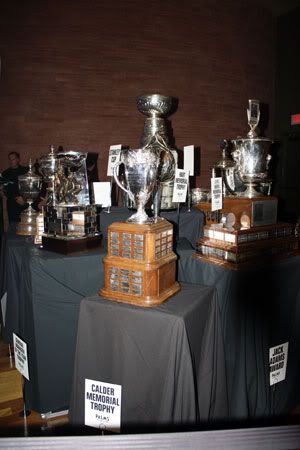 NHL hardware display in the Palms lobby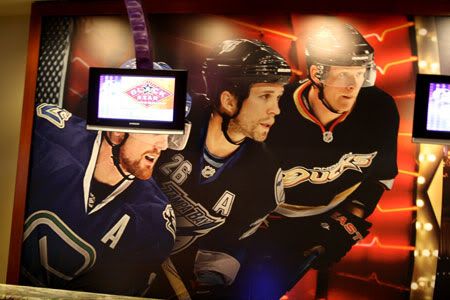 I see a Hart Trophy winner!



A somewhat blurry shot of me and Ryan Kesler (he was nice enough to come back to me after promising me a photo op)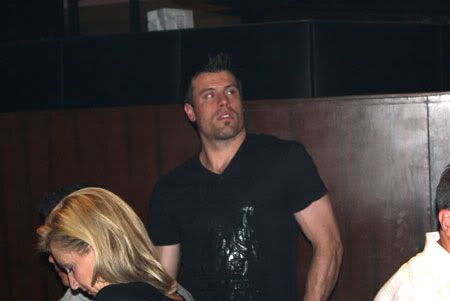 Shea Weber at the poker tables

Got scolded by the casino folk to put the camera away after that one. Haha, not like I haven't heard that before.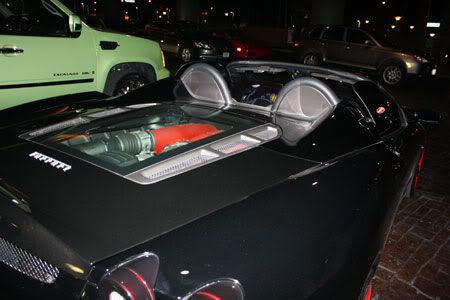 Wonder whose hot wheels these are??

Can't wait for the good stuff tomorrow!