Maybe you're as Duck-deprived as I am, but I was personally elated to hear that Jonas Hiller and ex-Duck Curtis McElhinney would be doing an in-store autograph signing at a local hockey gear store (Monkey Sports in Santa Ana). Ducks in the off-season? Yes, please!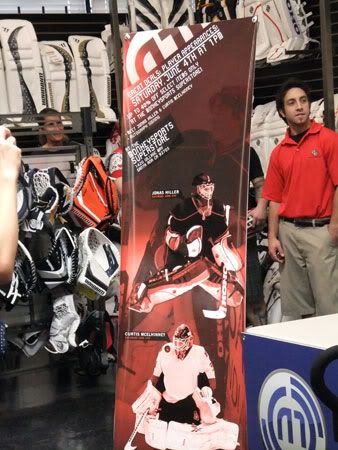 I even made sure I had coverage at work for the few hours that I would be at the signing.

As far as I could tell, the event seemed very under-promoted. Even the official Anaheim Ducks website made no mention of the appearance. I arrived an hour early to find only a handful of people in line. There were more people in the store shopping for gear than waiting for our goalies.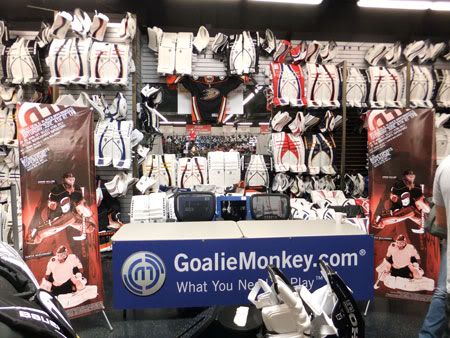 The padded backdrop for everyone's pictures

It was kinda nice, actually. When Hiller and McElhinney arrived, they took their seats and quickly got to work chatting and signing autographs with the fans. They posed for pictures too. Everyone was in good spirits.




Me to Hiller: How are you feeling? Getting some rest?

Hiller, with a smile: Really good, I feel much better.

Me to Curtis: How do you like Ottawa?

Curtis: It's really cold! I have to get out all of my winter clothes again!




Thanks guys, for giving us Duck fans a little something to get us through the off-season!